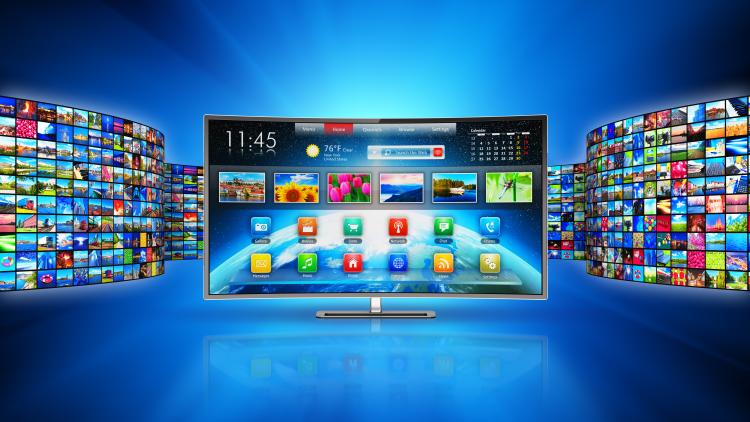 A Smart TV is the modern television set allowing the user or users to enjoy standard entertainment while also enjoying the convenience of switching to fun apps for streaming and internet videos. The user will need a decent Wifi connection to use it to its best potential and capabilities while also enjoying a personalized arrangement tailored to his or her viewing pleasure. Putting it simply, they could stream their choice of movies, music, and internet browsing based on what they use on what's typically found on separate devices. The Smart TV is essentially the convergence of your television, computer, and devices.
With digital television becoming all too common in the 2000s-2010s, most major television manufacturers began to strictly produce Smart TVs only from then on. Now here we are today with this product being brought home by several average consumers enjoying all the benefits that come with owning one.
Features of a Smart TV
Smart TVs are also very capable of providing access to user content such as what's stored on an external hard drive or cloud storage. Users may also access internet applications such as YouTube or paid streaming services including, but not limited to, Netflix, Hulu, Disney+, etc.
Users also may receive reminders on their usual programming as well. Combining internet information with television providers helps them to facilitate what program to track and follow what the viewer desires. By option, this also involves the ability to provide immediate viewing by changing the channel itself.
Features such as organic user interface and/or natural user interface allow for better navigational controls useful for second-screen companion features such as Xbox SmartGlass.
Today, even LG and PaymentWall together allow consumers to download and purchase movies, apps, and games using the remote control itself, Tablet, laptop, or smartphone.
Popular Smart TV Models
Today, there are several models to choose from with several platforms to stream from. Some of the current models include the
LG 49 Full HD Backlit LCD TV
Westinghouse 65 inch Class 4k HDR Roku Smart TV
LG 24 Black Smart LED HDTV- 24LH4830-PU LED TV at ABT
Portal TV From Facebook- Black
TCL - 32 Class 3- Series LED Full HD Smart Roku TV
Samsung 40 inch Class FHD (1080p) LED Smart TV Un40n5200 (2019 Model)
LG OLED55CXPUA 55 CX 4K Smart OLED TV w/ AI ThinQ (2020)
LG 65 inch Class 4K UHD 2160p Smart TV 65un6950zua 2020 Model
LG 70 series 50 4K UHD Smart TV 50UN7000PUC (2020).
Based on the Winter 2021 Reviews, six of the best Smart TVs for streaming are the LG CX OLED, the Samsung Q80/Q80T QLED, Hisense H9G, SONY x950H, Hisense H8G, and the TCL 5 Series/S535 2020 QLED.
Today, TCL and Roku TV remain to be the top choices for most consumers when it comes to purchasing a Smart TV on a budget. TCL alone has around a 10% share in the global TV market and has become all too common in homes only slightly behind Samsung and LG by way of scale. Predominantly, they specialize in Low-cost Televisions only at the cost of the consumers' favoritism by way of processing and picture quality.
However, Sony is also known for its impressive Television sets. Their high-end sets showcase Sony's Acoustic Surface Audio+ which can emit sound from the TV panel itself rather than its side, rear, or upward sources.