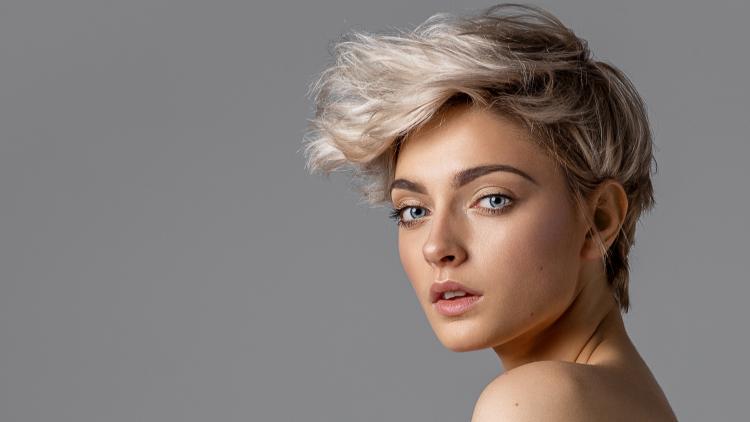 One of the easiest things someone can change about their style is their hair. It's common to look in the mirror and not be completely happy with the hairstyle that's looking back at you. A quick chop can grow back in a few weeks, and color can be dyed over (and over, and over). An updated haircut also reflects current trends, making it an effortless way for mature people to stay youthful. The best haircut is one that looks good and is easy to maintain. These days, salon stylists are well in a variety of haircut styles to fit a variety of face shapes, hair textures, and client lifestyles. For the people who are looking for a fresh change, here are some of the hottest haircut styles out there to excite the senses.
1. Blunt Bob
The blunt bob haircut is angular and straightforward featuring minimal layers. To be a proper bob, the hair should be cut to jaw length. Every strand of hair is cut to the exact same length, hence its "bluntness." It works well for most hair textures, but dense hair should be thinned before attempting this look. This style makes the biggest impressions in the first few days after receiving the cut, when the bluntness is most pronounced.
2. Long Bob
The long bob, or "lob," is intended to look like a grown-out bob haircut. It can happen organically as a classic bob that has lengthened over time, or it can be intentionally snipped into existence. Just like the classic bob, the key factor is the uniform length of the hair. Long-haired folks seeking this hairstyle should ask for a shoulder or collarbone-length straight cut with minimal layering. This look can be further customized with the addition of bangs or face-framing layers.
3 - Shag
Originating in the '70s as the haircut of choice for rockstars and housewives alike, the shag has returned with a modern twist. This cut is defined by the presence of various layers with a full crown, ideal for those seeking that "just rolled out of bed" look. The shag can work for straight, curly, short, or long hair. The '70s iteration featured feathered edges while the '90s favored voluminous, bouncy layers. Today's women prefer to keep it as natural and effortless as possible by letting their hair texture dictate the type of layering involved.
4 - Asymmetrical
As the name suggests, an asymmetrical cut features one side that's longer than the other. It can be as short as a crop or as long as a lob, but it tends to look unpolished if it's long enough to touch the shoulders. This stylish look is best for people looking for something trendy, daring, and statement-making. As an added benefit, the asymmetry can be utilized to help balance out subtle asymmetries in the face.
5 - Crop
The crop has been the haircut of choice for history's most beautiful women, from Audrey Hepburn to Halle Berry. Named after the tiny, mischievous creatures of legend, crop haircuts feature short backs and sides with a slightly longer length on top. The extremely short length means it's the ultimate low-maintenance hairstyle. The '90s saw a more uniform crop style with very short bangs. The early-aughts preferred the wedge style, where the top layers were left intentionally longer. Today, the crop is endlessly customizable to suit a diverse range of face-shapes and textures. Some of these customizations include the addition of an undercut, bangs, and two-tone coloring.