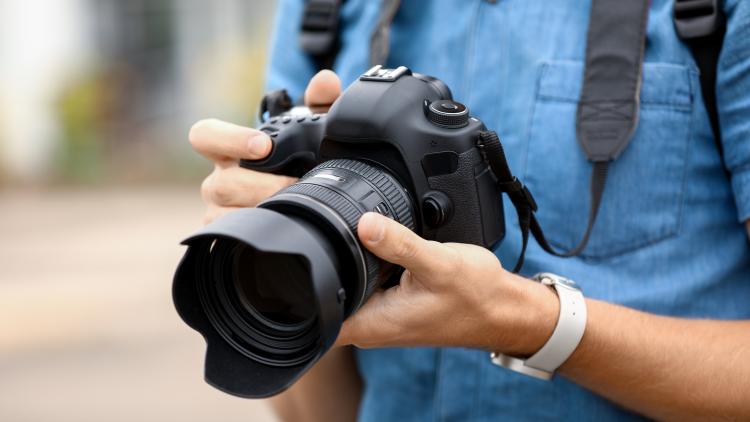 The images you take with your phone are not as high quality as those taken by a camera. This is because digital cameras offer higher resolution, more color depth, and better image processing than phones. While phones have done their best to catch up, they still have a way to go. Digital cameras are better in low-light because they have a large aperture and sensors that allow more light to hit each pixel. The larger lens on digital cameras offers better image quality with less distortion than what is found on phones.
You must know what types of camera lenses are available before buying one. There are five popular types: zoom, prime, wide-angle, fisheye, and macro. The difference between these lens options includes focal length, maximum aperture size, and the ability to magnify/get closer to small objects without distortion. This article will discuss why digital cameras offer better image quality than phones and tips for taking great photos in any lighting condition!
Types of Digital Cameras
There are several different digital cameras , but the two most common types are point-and-shoot and DSLR. Point-and-shoot cameras are more compact, while DSLRs offer a wider range of features.
Point and shoot digital cameras are the most common type of camera today. They are small, lightweight and easy to use for beginners who want a simple point-and-shoot style camera with automatic settings that can still take great photos in any lighting condition. Point and shoot cameras feature better quality and longer zooms. These cameras are also more rugged and compact. They are perfect for family vacations and hobbyists.
DSLR cameras offer the best image quality but they require more skill from photographers since there is no auto mode. DSLRs have interchangeable lenses (usually), fast frame rates up to ten frames per second, high-resolution sensors, and other features that make them best suited for professional or semi-professional photography. The cameras on our phones will never compete with digital cameras because they're not designed like traditional film/digital SLR cameras!
Camera Add-ons and Accessories
There are many different camera add-ons and accessories on the market. For example, a camera tripod is great for stabilizing your shots and getting high quality photos of objects that are too far away to capture in one shot with normal cameras! Tripods are very useful for shooting long exposure photos!
A camera lens is another great add-on and accessory. Some lenses are extremely expensive, such as L-series Canon or Nikon lenses which can run up to $1400 or more per lens. Other cameras also need a filter attachment in order to use filters on the outside of your camera lens.
There are many different camera lenses available for purchase, with the most common being the zoom lens. These lenses help capture close-up images or wide shots of scenes.
You can also get camera cases and bags for protecting your equipment, and a wide variety of other camera accessories. It is also good to have extra batteries and memory cards so that your camera will be ready to use.
Best Digital Camera Models
There's a lot of great cameras out there. This list is hardly comprehensive but it does contain some great options.
Sony Alpha a6000 - The Sony Alpha a6000 is a mirrorless digital camera that is lightweight and compact, making it a good option for taking on the go. The Sony Alpha a6000 has 24MP high-resolution capabilities with fast performance thanks to its electronic shutter function and autofocus system. The Sony Alpha a6000 has an ISO range of 100-25600, which allows you to take pictures in low light conditions without using flash or tripod support while still producing clear images.
Panasonic Lumix DMC-GH20K HD Digital Camera - The Panasonic Lumix DMC-GH20K HD Digital Camera offers excellent features including 20x optical zoom lens capability and 16 MP resolution (with continuous shooting mode). It also includes face detection technology and multi-exposure functions for capturing images with a variety of exposures.
Nikon COOLPIX P900 Digital Camera - The Nikon COOLPIX P900 Digital Camera is specifically designed for taking photos in low-light conditions (up to ISO 25600). With its 83x optical zoom and ability to take up to 37 megapixel images, the Nikon Coolpix P900 offers an exceptional range of options.
Olympus OM-D E-M50 Mark II - The Olympus OM-D E-M50 Mark II Digital Camera is a versatile camera that offers up to 16.05-megapixel resolution and has an inbuilt electronic viewfinder. It also includes the ability to shoot RAW or JPEG images, has touchscreen capabilities, and 60fps video recording (capable of 1920x1080p).