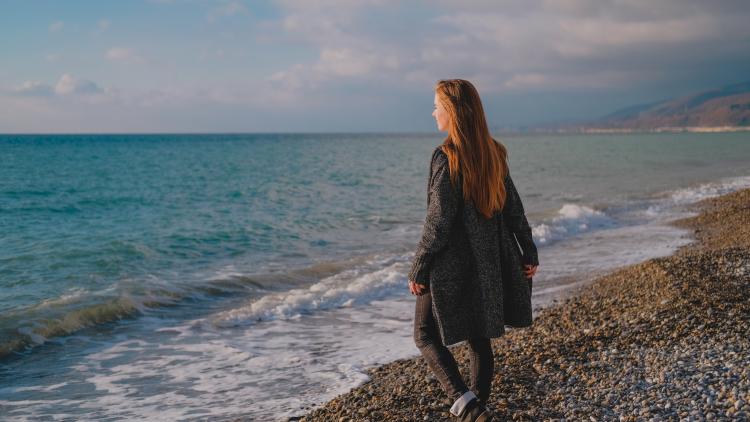 A cardigan is typically a machine or hand knitted, collarless sweater with long sleeves and an open down full length of the front. It traditionally has buttons, but in modern times many have a zipper or hang open by design. The garment was named after British Army Major General James Thomas Brudenel, who was 7th Earl of Cardigan and whose troops wore such garments during the Crimean War. The cardigan is modelled after the British officers knitted wool waistcoats. Traditionally, cardigans were made out of wool, but now they are sometimes made of cotton or synthetic fibers or a combination of the two. The fame achieved by Lord Cardigan after the war made the garment very popular. He is said to have invented the cardigan after noticing his coat tails were accidentally burnt off by a fireplace.
Types Of Cardigan
Since its invention in the mid-1800s, there have been 8 common types of cardigans that have grown in popularity. They are:
The Belted Cardigan - Typically somewhat long, belted cardigans are often made from cashmere, linen, knitted wool, or a linen-cotton blend.
The Cardigan Vest - This sleeveless cardigan is ideal when the weather isn't cool enough for heavy sweaters. They are available in several colors and designs.
The Cropped Cardigan - Typically reaching just below the chest, it's usually made of lace or another very thin material and can be casual or dressy accent pieces.
The Hooded or Jacket Cardigan - These cardigans may have a zipper. Their hoods give them a casual, sporty look. They tend to be waist, hip or knee length.
The Long Cardigan - Typically having a zipper or large buttons, they reach down to the wearer's knees or ankles.
The Open Cardigan - Available in several styles and colors, open cardigans don't have buttons or zippers. .
The Tunic Cardigan - Extremely long and made with or without buttons, tunic cardigans usually cover the knees.
Best Times To Wear a Cardigan
A cardigan is a very versatile garment. It can be worn any time of the year, by both men and women and with formal or casual outfits. Deciding the best time to wear a cardigan can be challenging. You can wear it in the spring when the weather isn't cold enough to need a heavy coat. You can also wear cardigans on a cool summer night when you are heading out for a night on the town. Some people have cardigans as their go-to garment in the fall and as an important layer as cooler winter weather draws nigh.
Cardigans can create the perfect look when dressing for church, business meetings or to hang out with friends. Some people wear cardigans when they are lounging around the house. Others think when having a casual evening out with friends is the right time to wear their cardigan. For many, a cardigan is the ideal garment to wear if they are going to a formal gathering. Ultimately, only you can decide the best time to wear your cardigan.
Best Fabrics And Cardigan Materials
There are a number of excellent fabrics and materials that can be used to make good quality cardigans. Wool has traditionally been the fabric most often used to make high quality cardigans, but in modern times there has been a number of other fabrics that are becoming popular. Cable knit fabric is one of them. This double knit fabric is made by using a special loop transfer technique. This makes the fabric have a rope-like appearance. Widely used to make sweaters. Cable knit fabric is often seen as the best alternative to wool. Using cable knit fabric keeps production high and the price low.
Some other good fabrics and materials for making cardigans are yarn fiber, 100% organic combed cotton, organic cotton blends, combed 100% BCI cotton, linen, BCI cotton blends, wool blends, polyester blends, recycled cotton-polyester blends and acrylic blends. A growing number of modern manufacturers are using a unique combination of soft fabrics like cashmere and blending them with cotton or wool to produce extraordinary cardigans in a range of beautiful colors and styles that are growing in popularity with men and women worldwide.