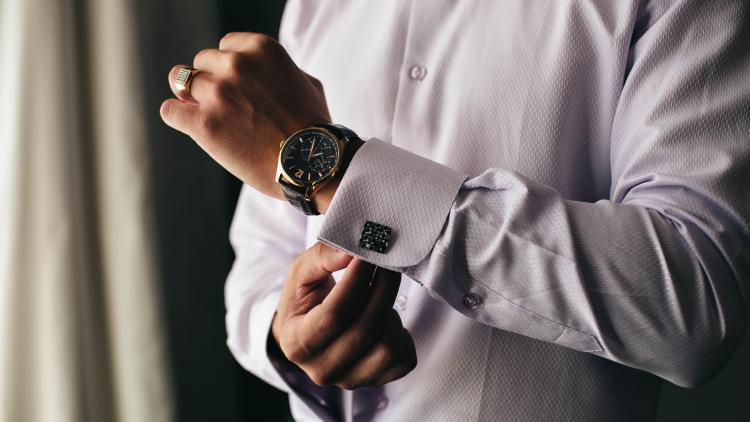 A watch is a fashion statement that has evolved over the years. There are different types of watches that can be chosen to complement one's outfit and make them stand out in a crowd. Watches come in all shapes, sizes, colors, and materials - there is one for every personality! A good watch will also last a person for years; it's an investment worth making because not only do they look great, but they function well too.
Many people love watches because they're reliable and always on time. They come in handy when wanting to be punctual for an appointment or meeting with friends, which is why so many people rely on their watches to keep track of the day's events. A watch is an all-season accessory since it can withstand both hot and cold weather.
Watches come in different price ranges - some are very expensive due to the brand name and craftsmanship, while others are more reasonably priced. They can be found in many places, such as department stores or even online, so it's not hard to find one that fits one's budget perfectly. For those looking for a gift, watches are always appreciated since they are versatile enough to be given for any occasion. There's a lot of companies making great watches.
1 - Bulova
This is an American-based watch company that is known for its accuracy and sophistication. Bulova has been around since 1875 when Joseph Bulova opened up shop in New York City, USA. It wasn't until 1911 where the brand started making wristwatches, which became extremely popular because of their precision timekeeping abilities during World War I and II. Today, Bulova is now owned by Citizen Watch Co. and can be found in over 80 countries with several retail stores as well as authorized retailers around the world. The company also provides a wide range of watches for men, women, and children at multiple price points ranging from affordable to luxury items typically seen on celebrities during red carpet events or award shows.
2 - Rolex
Rolex is known as one of the world's leading watch brands and luxury goods companies. Rolex has been around for more than a century, making it an extremely reputable brand that everyone knows about. Most of their watches are made with precious metals and stones complemented by the company's excellent craftsmanship. Rolex watches have a unique design that is instantly recognizable to most people since they're able to stand out from other brands in terms of their styles, shapes, and sizes. Rolex maintains a retail presence in over 37 countries and has won numerous awards for their exceptional timepieces.
3 - Omega
This is a Swiss-based company that has been around since 1848. Omega is known for its luxury watches, and they're also one of the brands most preferred by professional athletes in various sports like Formula One, golf, and many more. Omega's watch designs are both modern yet classic at the same time, which explains why so many people desire them as a status symbol. Omega watches are made out of expensive materials such as gold, silver, and diamonds. They're very durable and last a long time even with constant wear because they can withstand the elements like moisture, heat, or cold very well.
4 - Audemars Piguet
Switzerland is home to popular watch producers worldwide, and Audemars Piguet is on the top list. State-of-the-art technology and high-quality material are the secrets of success. Also, the company has advanced equipment, which is not only able to produce high-quality watches but also protects the environment. Audemars Piguet offers a great variety of luxury watches - from sport models with rubber straps and chronographs through simple metal bracelets to extravagant timepieces made in gold or platinum cases with gems on them. However, all the models have exquisite designs and are made to last for a long time. The company's watches can be found in many online retailers.