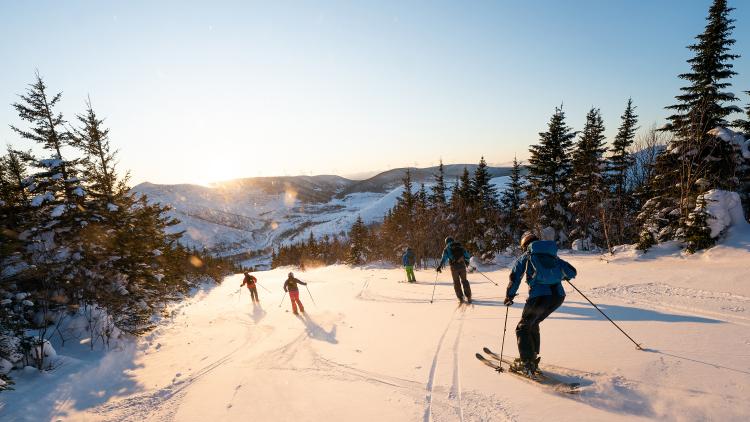 If you're someone who loves to ski, then you might already know what kind of incredible vacation it can be to stay at a ski resort. These wonderful places are designed to allow people to hit the slopes, but also to enjoy every other part of winter. You don't need to be an avid skier to enjoy great things at a ski resort. While many people only want to hit up tropical destinations, some of the world's most beautiful sights are there to be seen from mountainous areas in winter. For people who want to experience everything the earth has to offer, traveling to locations during winter is a must. This is another aspect of ski resorts that makes them such a potentially wonderful vacation experience.
What Can You Do at a Ski Resort?
Obviously you'll be able to ski at a ski resort. This refers to normal skiing and snowboarding down their different slopes. Note that most resorts will have slopes of differing difficulty to ensure that everyone can have an experience that matches their skill levels. After you've hit the slopes, there are plenty of "Apres Ski" activities. These are activities which are intended to enhance the ski experience, or for friends and family who don't enjoy skiing, will be the focus of their vacation. Some common apres ski activities include:
Hiking - There are likely some great hiking trails around most ski resorts due to their nature. Hiking may not be possible if the snow has become too heavy in areas as trails may be impossible in hiking gear.
Snowshoeing - This can be a good alternative to hiking since you'll be moving on top of the snow instead. Renting some snow shoes can give you a good workout while you explore the winter atmosphere.
Wellness - Most ski resorts ensure that they have some sort of wonderful spa available. In addition people can usually get massages from trained professionals or potentially enjoy an outdoor hot tub dip to relax tired muscles.
Nightlife - Whether at the resort itself or nearby in town, you are going to find some interesting bars or nightclubs that will let you grab a drink and perhaps get out on the dance floor if it's your thing.
Shopping - Most ski resorts either have shopping available on premises or are located near some great shopping options. In many cases luxury stores know that people who frequent ski resorts have great taste, so they want to display their wares nearby.
Best Ski Resort Locations
There are a lot of great ski resorts around the world. It can be difficult to know which location is the best. It's hard to go wrong at any of these locations:
Whistler Blackcomb - Located in Whistler Canada, this ski resort is only a couple hours away from Vancouver's international airport making it very easy to get to. They have over 37 lifts and 200 different runs so you can go an entire visit without ever having to do the same run twice!
Zermatt - You can't really go wrong when you choose Switzerland to go skiing. Zermatt has incredible scenery and you can see the Matterhorn from anywhere on the resort! What's really fun is you can ski Europe's longest downhill run. 25 kilometers! It's truly breathtaking in every respect.
Aspen Snowmass - If you want to stay closer to home, you can head to Colorado for some incredible skiing. This is actually four areas that are available between Snowmass Village and Aspen. In many cases in the past, this areas has hosted the Winter X-Games, so if you want to try some extra activities, you really can.
Obviously these are only a few of the great places to go skiing. Other great options can be found throughout the world, but especially in France, Italy, Japan and Austria. One place you might not think of is Argentina. The Andes has a lot of beautiful vertical mountains, meaning there's good skiing to be had as well!