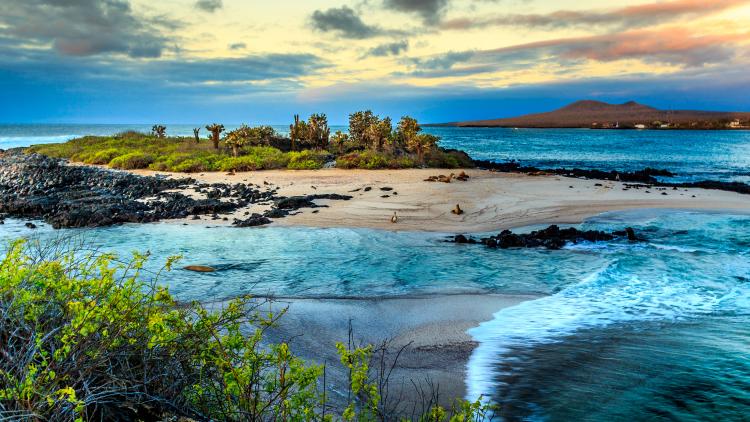 When people plan well, they almost always enjoy their vacation. That is to say, when they have a good idea and they plan well. If you plan a terrible ideal, you're going to get what you thought of. The world is a huge place. Which means there are so many different locations and ideas for vacations. They can fit any kind of traveler and be catered to the interests of a specific person or family. That being said, it's difficult to determine which vacation ideas are great ideas and which are asking for complications and travel struggles. This article is going to try to show off some of the good ideas. These are the ideas that ensure people spend their precious vacation time and feel it was worth it afterwards. While may not every idea will appeal to everyone, hopefully at least one will!
1 - Biscayne National Park
This national park is located in Florida and is really close to Miami, meaning you can base yourself out of that major city to keep you close to major amenities if you need to. However, BIscayne National park is nothing like Miami. The clear water lets you see an incredible amount of sea life as they go about their business underwater. In addition it also has some beautiful coral reefs that you can see. Much easier than traveling all the way to Australia for coral reefs. You can also rent a kayak and zoom around seeing everything you want to see.
2 - New York
Alright, so, New York isn't exactly the most obscure vacation idea, but it's a really great one. There's so many attractions and shows to see that you can really dig into it. New York also just has a feeling about it as a city. It's alive and you can feel it as you walk down the street. One great thing to do is make the focus of a trip to Coney Island. This amusement park is classic and full of fun. You can enjoy a hot dog (or fresh seafood) while you check out the New York Aquarium. Lots of people love to hit the boardwalk or grab a quick swim in the ocean. Whether you're just a fan of amusement parks, or major metropolis trips, this can work for you.
3 - The Cross Country RV Trip
There are multiple companies that will let you rent an RV so that you can travel through the United States. This means you can stop to see the most exciting points you've wanted. Want to plan a trip around funky and obscure museums? Do it. Want to visit as many baseball stadiums as possible on a single trip? Do it. Feeling like a foodie and want to explore some of the incredible cuisine that's spread throughout the country? That's right. Go do it! That's the benefit of an RV, you're not skipping the "in between" in your travel and have the chance to enjoy things you may have never expected.
4 - Galapagos Islands
The Galapagos are one of the world's truly treasured natural locations. Between their historical significance and their beauty, they have something for everyone. There's a large number of different ways to see the Galapagos, though a small cruise boat tends to be the most popular. This may have up to around 300 people in total and allow you to explore the islands, while also enjoying lots of the sea life. Another option is to visit on a luxury yacht. It's going to be a pricey rental, but you can enjoy a much more intimate experience with less people on the water. Then enjoy some guided tours and even an open bar perhaps.
5 - A Special Train Adventure
For those people looking at something a little different, why not consider a train trip? Specifically, choose a train trip that is specifically designed to show off some of the most beautiful sights the entire west coast has to offer? Enter the "Coast Starlight" train run by Amtrak. This train can take between 30 and 35 hours between Los Angeles and Seattle. What can you see? An incredibly versatile visual tour awaits you. Southern California gives you warm weather panoramic views, while passing through the Bay Area has all the beauty wine country and redwood forests can offer. You'll even see mountains topped with snow year round and the shockingly beautiful and dense forests of the pacific northwest. Of course, the ocean is a huge attraction at many points throughout the trip. It's a really impressive idea for a vacation. Even more, you can bookend the trip with some adventures in Los Angeles and the Seattle area for even more fun.