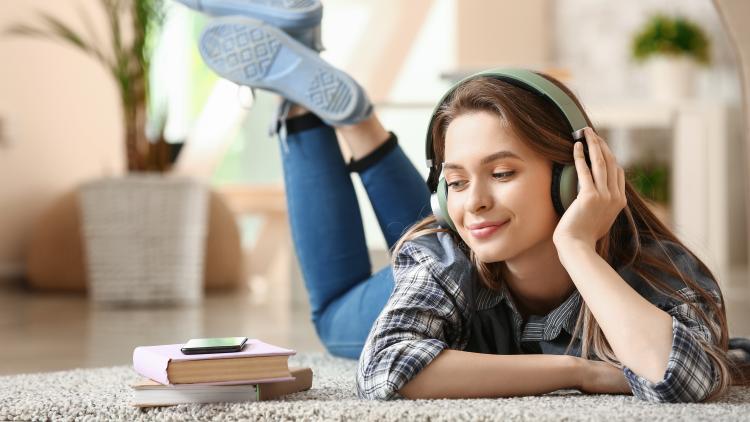 The development of audiobooks has allowed more people to benefit from the information, creative inspiration and impactful storytelling that comes from delving into books.
The first audiobook was recorded on a vinyl record in 1932 by The American Foundation for the Blind. As time went on and the recording industry progressed, audiobook cassette tapes were available in 75 percent of independent and regional bookshops by 1987.
In recent years, audiobooks have become immensely popular. Forbes recorded that audiobook sales in the U.S amounted to nearly $1 billion and grew 25% year-over-year in 2019.
Why have audiobooks become so in-demand? There are many practical advantages of audiobooks, some people enjoy listening to books at a slower pace, and there are now more and more audiobook sources to choose from.
Benefits of Audiobooks
Those who consider themselves auditory learners often find that audiobooks are perfect for them. Many people find that listening to an audiobook is more immersive and engaging than the traditional method of reading books. Audiobooks are an accessible choice for those who don't have the necessary concentration to enjoy traditional reading.
In addition, audiobooks are very portable. People only have to download an audiobook on their device and can take it with them on their commute, during a work break or while waiting for an appointment. In contrast, having a physical copy of a book is not always practical for book readers on the go. It's easy to forget a book at home and sometimes it's burdensome to bring books along while on outings.
Since it's possible to listen to an audiobook while doing chores or multitasking, many people find that it saves time because they can still get things done and enjoy a book at the same time.
Reading Time vs. Listening Time
It will take the average reader almost double the time to listen to an entire audiobook than if they were to read a book silently. This is because most people can listen to 150 to 250 words per minute, but most people read at 200 to 400 words per minute. Reading speed is always faster than one's listening speed.
An avid speed reader can even read up to 500 to 700 words per minute. So those who are used to reading quickly might find that audiobooks take too long to finish.
Of course, it's also possible to speed up the recording to one's liking and listen to the book faster. Some people like to listen at 1.5 or 2 times the recording speed, which would allow them to complete the book nearly twice as fast.
Popular Sources of Audiobooks
What are the best, most tried and true places to find audiobooks? There are many options out there today. Some of these include:
Audible: Today, when people think of audiobooks, most people think of Audible. They have a huge selection of book titles and podcasts in many different languages such as Spanish, German and Chinese. Audible has various membership plans and a free trial. One popular option is the The Audible Plus membership, which costs $7.95 a month.
Audiobooks.com: Audiobooks.com has plenty of audiobooks to choose from with over 250,000 titles. News, magazines and sleep content to improve sleep are also available. This site has a free 30-day trial and after that it costs $14.95 a month.
Overdrive: A library card is all that is needed to access Overdrive. It works with local libraries to offer a wide variety of audiobooks for free.