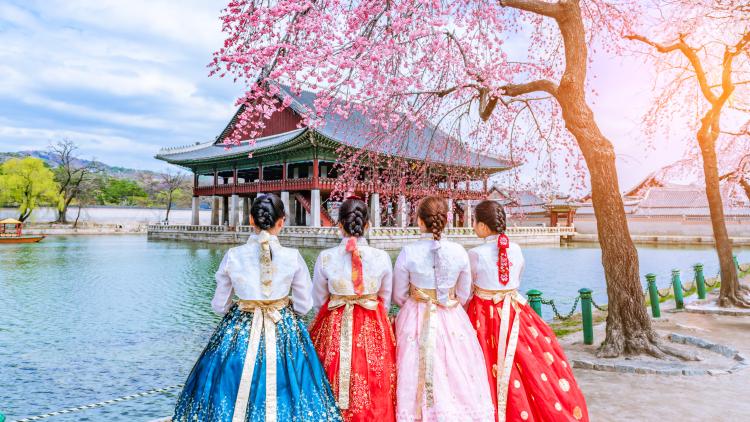 Spring is a beautiful time of year. The cold of winter has finally released its grasp and the heat of summer is yet to set in. This makes spring ideal for outdoor adventures. However, many people ignore travel during the springtime. This is kind of crazy, because it's absolutely beautiful in so many locations. A spring vacation can sometimes let you see a destination in a whole new way. There may be less tourists, allowing you to go more in depth to the places you want to visit. This is especially useful if you are visiting places where they have a deep history and a high list of popular attractions. Being able to do more on your spring trip just makes it better! This article is going to look at several wonderful spring destinations to hopefully help inspire your next spring vacation.
1 - Visit the Grand Canyon
The Grand Canyon is one of the most beautiful and impressive places in the entire world. Admittedly, it's nice to visit any time, however spring has some real advantages. People who visit in spring can enjoy more moderate temperatures. This means that it's a better time to actually hike through the canyon as opposed to just visiting it. Temperatures will vary mind you as it makes a big difference depending on where you are in the canyon itself. In addition, the beautiful lookout points aren't as crowded with tourists. One note is that every April is National Park Week. This would give you free access, but also might result in more tourists visiting for that reason.
2 - New Orleans
If you go to New Orleans during spring, you'll miss Mardi Gras. However, that's actually a great thing! Mardi Gras is special, but going during spring lets you enjoy wonderfully balanced weather without thousands of tourists crowding the street. The French Quarter is always a wonderful place to visit for some nightlife or food. If you're feeling adventurous, it's time to hit the swamps and go on an airboat tour to learn more about Louisiana.
3 - Seoul, Korea
Seoul is one of the most beautiful places in the world. Seoul shows off incredible historic architecture and a technological present that is a wonderful contrast. Seoul is especially impressive when their cherry blossoms are in full bloom. This can be during late March or in April depending on the weather leading up to it. The downside is that there's going to be lots of tourists to see this beautiful event and you may pay more for your flight and hotel.
4 - Montreal, Canada
Montreal is a really interesting city that manages to mix a lot of older classic architecture with a dash of modern convenience. You'll likely want to wait until mid spring, as it's still Canada, but temperatures should at least be up into the 50s by the time you want to go. If you're lucky enough to have your trip coincide with Montreal Museums Day, you'll get free admission to all of the city's museums. Old Montreal is a truly unique area for North America. This part of town features classic small cobblestone streets which are perfect to wander and check out the upscale dining and art galleries within. It's also close to the epic Montreal Notre Dame Cathedral that many people drop by to visit. Montreal also features some wonderful vegetation through their Botanical Garden and in Mount Royal Park. Spring is naturally one of the best times to go as you get to see these beautiful plants as they bloom.