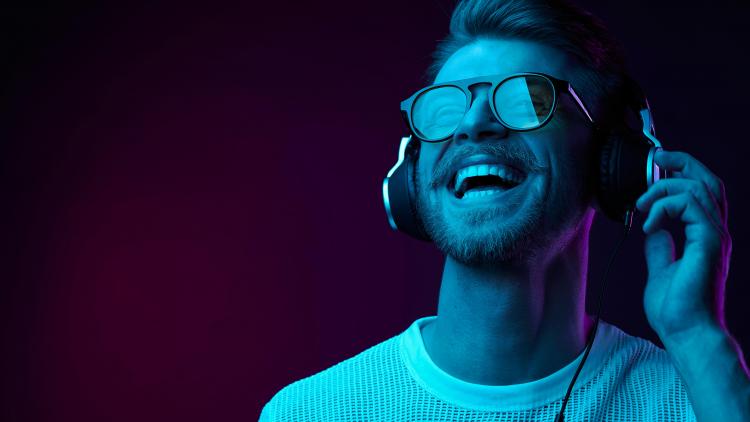 In a digital era, it's preferred for everyone to enjoy their own devices as they see fit. Doing so requires privacy and comfort. There are several different kinds of headphones designed and fitted for different consumers today. Some with adjustable volume and the ability to speak into a microphone through devices such as a computer or gaming console. Some are suitable for noise cancellation, ear comfort, and even easier virtual dialogue. When selecting headphones for personal use, remember to pay attention to the details that could make or break the experience. Different people use them for different reasons, so it's best for the consumer to keep in mind what he or she would need them for either in business, recreation, or socialization.
In the 1880s, over-ear headphones were made for telephone operators. Today, we use models inspired by Eugen Beyer's design of dynamic headphones which were developed in 1937. Now here we are enjoying one of the world's most enjoyed innovations to date. But which of the great options of high-quality headphones out there might be right for you?
1 - Sennheiser HD 820 Closed-Back Headphones
This is a wired model that gives its user a fantastic true audiophile experience in a closed headphone. The design itself is supposed to represent the model's characteristics in this ability. There are even Glass Reflectors and 56mm Ring Radiator transducers for fun and intuitive immersion into your music with unexpected detail. Millions of people around the world choose Sennheiser for this immersion and receive a 2-year warranty with this purchase. The components include an HD 820 headphone, a 4.4-millimeter Pentaconn cable, and a 6.35-millimeter cable.
2 - Sony MDR-Z1R WW2 Signature, Hi-Res Headphone
This device contains large 70 mm HD drivers. The high frequency response allows for enjoyable full-range sound and Hi-Resolution audio compatibility. All frequencies have smooth sound thanks to its patterned grill and ergonomic ear pads. This keeps the sound stable and resonance-free This item includes a quality real leather headband, a beta titanium headband, a silver-coated OFC, and a separated ground cable. Sony is known for producing some of the best headphones in the world.
3 - Beyerdynamic Amiron Wireless Copper Hi-Res Bluetooth Headphones
This wireless design can be sound personalized through the Beyerdynamic MIY app. With this, the sound can be adapted to the hearing profile of the consumer. This process was developed by award-winning Miami Hearing Technologies who specialize in sound personalization. Since the design is wireless, the headset connects to devices via Bluetooth. This can connect to almost any compatible technology such as a phone or tablet with a range of about 10 meters. The set can also be turned on or off at the press of a small button integrated with a small LED light showing its state of functionality.
4 - Audio-Technica ATH M50X BT Wireless Bluetooth Over-Ear Headphones
This headset also has a wireless on-the-go design with voice assist sensitivity by way of touch control. The sensitivity has 99 dB/mW impedance. Inside the ear cup are the microphone and control buttons for easy access and control over calls, music, and volume change. The user is also given great clarity with an extended frequency range by way of its 45-meter large-aperture drivers which offers an accurate base response. This headset includes a 1.0 foot USB charging cable and a carrying pouch, Magnet neodymium.