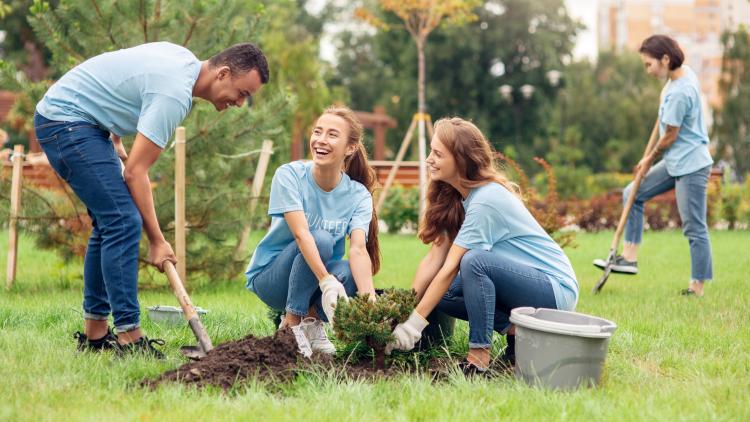 No matter what your home may look like, it may benefit from even a light touch of gardening. Wherever you live, a garden project can add a splash of living, breathing beauty. Gardens also provide a relaxing way to pass the time. However, like any living creature, plants have their own needs to help them flourish, and not all spaces or lifestyles are suitable for all gardens. Like any form of decorating, gardening should take some careful consideration. From the available space, to the weather and climate, these variables must be taken into consideration, or else your lush vegetation will turn to compost. Below you'll find a number of gardening projects that can spruce up your space and things to consider before starting them.
1 - Herb Garden Projects
If you enjoy cooking, you may find that having your own herb garden may be extremely beneficial to your lifestyle. They are relatively low maintenance, need little space depending on what herbs you choose to keep, and are a renewable source of flavor to spice up your diet. Additionally, most common herbs found in the kitchen will not need to be replanted year after year. Herbs can be grown from seed, or purchased as live plants from your local nursery or even grocery store. One thing to consider when starting an herb garden is that most herbs will need plenty of direct sunshine, about 6 or more hours per day. They also offer up an incredible fresh smell anytime you walk by.
2 - Succulent Garden Projects
Coming in a wide array of shapes, sizes, and even colors, succulents make a bold statement in a garden. Their leaves are often thick and waxy, but this is a development brought on by the harsh, dry climates these extraordinary creatures originate from. These hardy, drought friendly plants are beloved amongst plant enthusiasts. They are even traded regularly amongst hobbyists as they can often easily be "cloned" via cutting propagation. Their ease of care and wide variety make them a handsome choice for any gardenscape, though like any other plant, succulents have their own preferences. Most succulent species require plenty of sunshine. They also cannot tolerate the cold. If you live somewhere where the temperatures drop to or below 45 degrees Fahrenheit in the winter, it's wise to put your succulents in a pot that can be moved indoors.
3 - Flower Gardens
Tried and true, these gardens are a classic choice for home gardens that will add a pop of color to any yard. It is important to keep in mind how much sunshine or water a plant may need. You will need to consider whether you want a garden that will come back after its typical growing season the following year. Annual plants will need to be replanted the following year. Others start their growing season then the plant will experience a dormancy stage until its next growing season. Different flowering plants will flower at different times of the year, which is also important to keep in mind. For the best effect, it's a good idea to plant a wide variety of plants with different flowering seasons to ensure your garden has flowers all year round.
4 - Compost Heap
If you find that your plants have died, or even that you may have scraps from your herbs and vegetables, you can easily compost them. Compost is a great way to use unwanted vegetation and create nutrient rich soil for your garden's health. It is also an excellent substitute for chemical fertilizers. Simply take your yard and vegetable scraps and pile them up in a sunny corner of your yard. You may also keep them in a container if you so choose. Remember to keep your compost pile moist and turn it often to allow oxidization to help further break down the materials. In a matter of months, you'll have nutrient rich soil that will help your plants thrive.