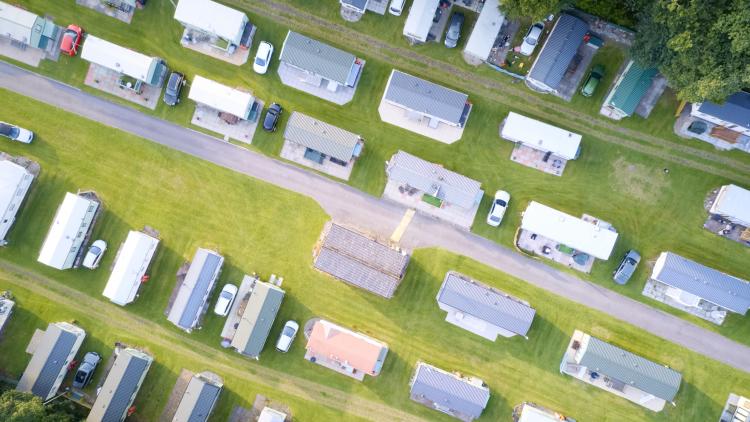 We live in a society that is always on the go, and our homes are no exception. Families with children have to keep up with them as they grow up, which means moving around the country for new schools and social opportunities. For many families living in traditional houses or apartments becomes too expensive because of the cost of rent and utilities continues to skyrocket upwards.
The solution might be to choose a mobile/manufactured home. With all of the benefits that come with it—affordable monthly payments, affordability, and easy mobility—mobile homes have become an attractive option for families looking for more flexibility and budgeting options.
Mobile home living has become a more attractive option because it's cheaper than renting an apartment or owning a house but still has all the amenities you need to make your family happy. That combination should intrigue a lot of people.
Advantages of Living in a Mobile Home
Mobile homes are a great investment and have become the best option for some people. They're affordable, easy to maintain, and you can move them from location to location pretty easily. If there is something better elsewhere down the road that catches your fancy, just pack up and go.
It's impossible not to love their affordability and versatility in comparison with traditional houses.
Mobile homes generally have affordable monthly payments and reasonable utilities. It is easy to move. There is no need for a realtor or packing up the house. You can simply unhook your home from its foundation, load it onto an open trailer, then drive off!
There is very little yard work needed with a mobile home like you might have with a traditional house (just sweep out dirt occasionally!). There is flexibility in terms of location. Mobile homes typically have a low-maintenance exterior. They're also easy to paint, so you can customize your home according to your tastes. Also, the build quality of mobile homes has increased so much, that they are much more impressive than people expect.
Mobile Home Costs
Mobile homes are affordable to own and maintain. There's usually no need for a down payment, which can be the most expensive part of buying a home! Monthly payments may vary depending on your mortgage lender. Typical monthly costs include homeowner's insurance, property taxes, utilities (gas/electricity), maintenance fees (if required by the park).
The monthly cost will not change substantially from one month to another because it is fixed in advance. The utility bills often save you money over time as they don't fluctuate like heating oil or natural gas prices do. Homeowners' association dues typically cover common areas such as swimming pools, storage lockers, clubhouses, etc., so there is less upkeep needed.
If you are interested in a mobile home as an investment, they can sometimes provide a better return than renting a property. They offer the opportunity for both long-term and short-term rental arrangements that can help pay your mortgage or offset monthly expenses. Initial investment can be anywhere from 20% to 50% of that of a traditional home, making the entry level more accessible for investors. The upfront costs of buying a manufactured home are cheaper than purchasing land and building from scratch.
Tips for Finding a Mobile Home to Buy
There are many different types of mobile homes to buy. Some factors to consider are the size of the mobile home, the floor plan, the location, your budget for the purchase, and your lot rental. This will help determine which type of manufactured home best suits your needs. Mobile home parks offer lots in various sizes, from very small to moderately large, with amenities such as swimming pools, clubhouses, or storage lockers that not all communities have available. It's important to find out what each park has to offer! You can also look at privately owned mobile home parks if they're located closer than those offered by municipalities. Pre used mobile/manufactured homes will have more variance in price, but that will go with the age and quality.
Manufacturing plants that manufacture mobile homes are located across the country. Some companies specialize in certain types of manufactured housing, like modular houses. Before purchasing one online, be sure to check with your local government about how they regulate roads and other infrastructure and determine if it's allowed within city limits by contacting public works or planning departments.