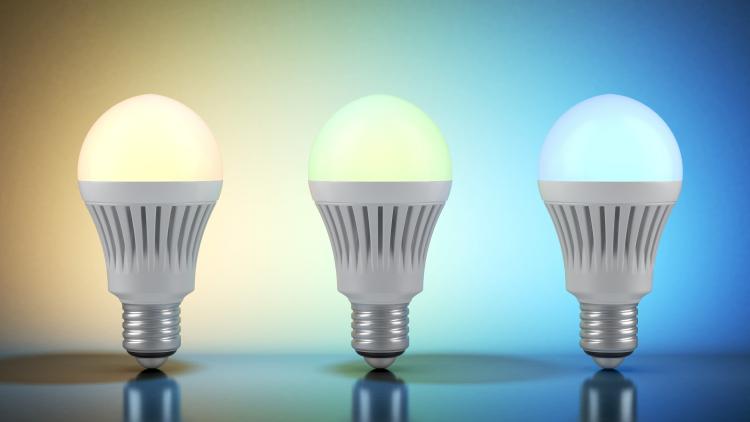 Can you imagine watching a movie at night in your home and you switch off the lights with the help of your smart light hub and a single tap or word? How about pushing a button on your smartphone to dim the lights in your kid's room without waking them up. A smart lighting system allows you to do all these and a lot more. Smart light bulbs give you full control of your home's lighting system from anywhere. You can use a smartphone or smart home speakers such as Amazon Echo or Google Home connected to Alexa. From there, you can do almost anything you want with smart light bulbs. Well, anything lighting related at least.
What Can Smart Light Bulbs Do?
With smart light bulbs, you get total control of all the lighting systems in your home. Most of these devices have designs that function with smart home hubs such as Google Home or Amazon Echo. Therefore, you can turn on or off the lights in your house using voice commands. You may also control them with a touch of a button on your smartphone, provided you have a compatible app. In addition, you may group all your smart light bulbs by room. As such, you won't have to tell Alexa to turn one bulb at a time. Instead, you'll command Alexa to turn on or off the lights in your living room.
Long are the days when you set reminder alarms to turn off lights or get home in a dark house. The integrated app can create and establish a lighting schedule with a smart light bulb. All you have to do is set the time you want to turn the lights on/off, dim, brighten, and change color anytime you want. You can also choose a specific day or days of the week for the schedule to work.
With a smart light bulb and a motion sensor, you can have total control of your home's lighting system. You can program the sensors to turn on the lights when you enter or leave a room. You may also use them to control other devices in your home, such as thermostats and security cameras.
Setting Up Smart Light Bulbs
When you get your new smart light bulb, the first thing you need to do is set it up. Most of these devices come with easy-to-follow instructions, and most of them don't require any wiring.
Download the App- Before you can control your lights using a smartphone or voice commands, you need to download the relevant smart home app. For example, you can download Amazon Echo or Google Home to control your lights with voice commands. Similarly, download the Philips Hue app if you want a plug-and-play device that doesn't require a hub.
Pair Your Device - When you have downloaded and installed the relevant app from the store, place your smart light bulb into the smart light socket and turn it on. The app should automatically detect the new device and ask you to pair it with your smartphone. After that, you're ready to start controlling your lights.
Connect to a Hub (if Required) - If your smart light bulb doesn't come with built-in Wi-Fi, you will need to connect it to a smart hub. Smart hubs act as the middleman between your lights and your Wi-Fi network. Most of these devices come with easy-to-follow instructions, and most of them don't require any wiring.
Popular Smart Light Bulb Brands
Many brands are making smart bulbs, but the two most established manufacturers are Philips Hue and LIFX. If you want an easy-to-install bulb that works with your existing Wi-Fi router, then choose Philips Hue. These devices support voice commands with Amazon Echo speakers and work without a hub. You can also control the bulbs with the Philips Hue app, which offers a wide range of customization options.
LIFX is a bit more expensive than Philips Hue, but these devices are "smart" in the sense that they don't require a hub. LIFX bulbs also work with Amazon Echo and Google Home, but they are significantly brighter than Hue bulbs. The brightness of smart light bulbs depends on the bulb type, with incandescent light bulbs being considerably dimmer than LED or CFL equivalents. So if you want to brighten up your room, it's best to go for a LIFX bulb instead of buying a Philips Hue system that includes a hub.