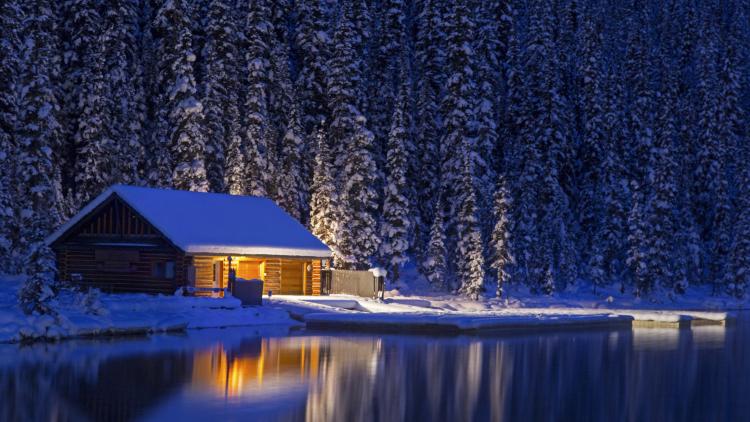 People work hard at their jobs and careers while pushing to get work completed each and every day and under a heavy deadline much of the time. Looking for a great way to disconnect from society and enjoy nature? Vacations reduce stress and help with recharging and motivating the overall system. A cabin is a perfect getaway that allows for taking in the fresh air, enjoying nature, hikes, swimming, boating, and many other activities. Many enjoy the full-on nature of a cabin packed deep into the woods offering very little amenities. With the need for more and more wanting the glamping style of nature, there are many cabins outfitted with many of today's comforts. Wifi, air conditioning, hot tubs, and more are available at many cabin stay locations. With so many different cabin options, there will be a cabin that anybody can enjoy a fun vacation stay at.
Common Cabin Locations
The Great Smoky Mountains in Tennessee is the perfect place for a cabin rental. There are a great number of cabins available at this location, spanning into the thousands. For the budget-minded visitor, there are many lower-cost options that still offer a great stay. Most cabins offer an authentic Tennessee experience foregoing the luxury cabins. Romantic getaways are common in the Smoky Mountains.
Golden Gate Canyon Park is an experience surrounded by glorious mountains. Located in the state of Colorado, the area features beautiful landscape views, comfortable cabins that any nature lover will adore. Many different sized cabins are available with different amenities. Some cabins feature natural gas for cooking and electricity.
There are a great number of places within the United States that offer cabins. Blue Ridge Mountains, North Carolina, Mount Rainier, Washington, Jackson Hole, Wyoming, Ithaca, New York, Coast of Lake Michigan, Michigan, Buffalo National River, Arkansas, Rocky Mountains of Idaho, North Georgia Mountains - Helen, Georgia, are all examples of some of the best places to stay for a cabin experience.
Cabin Rental Benefits
Tranquil atmospheres contain many cabins and the noise of busy roads can become a forgotten annoyance. The peace and quiet of the evenings can help ensure a great night's rest. No noisy neighbors disturbing the calm, as they will be enjoying the calm as well. Many times wildlife will present itself, such as deer, elk, squirrels, and other animals that are present. Waking in the morning with the sunrise and the peace and calm that surrounds, while enjoying a cup of coffee on the back deck, is a favorite cabin pastime. Having nature just outside the front door makes for many possible adventures. Boating and fishing on the lake, hiking, and building a fire to sit and enjoy others around are common activities for those staying in a cabin. Natural elements are easily accessible from most cabins. Cozy beds, couches, and other furniture keep everyone relaxed. The majority still feature fully functional restrooms, so when nature calls, everyone feels right at home. In some cabins, the amenities can even go as far as WIFI or cable TV.
Cabin Rental Apps and Websites
There are many apps and websites to book the cabin of your dreams at. No matter the service you choose to use, be sure to understand the search features and filtering features available on the app or website. For most options, the search filters will be extensive.
Airbnb, Vrbo, HomeAway, FlipKey, HipCamp, Booking, and Roomster are Apps and websites that can help find the perfect cabin with all the amenities that may be available. Many places a cabin is available will have a booming busy season when the cabin is renting most every night of the week. Many times there is a slow season, or even specific weekends or specific weeks that may be available at a discount. If you are looking to book close to the desired stay date, be sure to try and do this in the off-season. No matter the website or App used to find a cabin, be sure to look up reviews and other available information, to ensure the property will be an enjoyable natural destination.