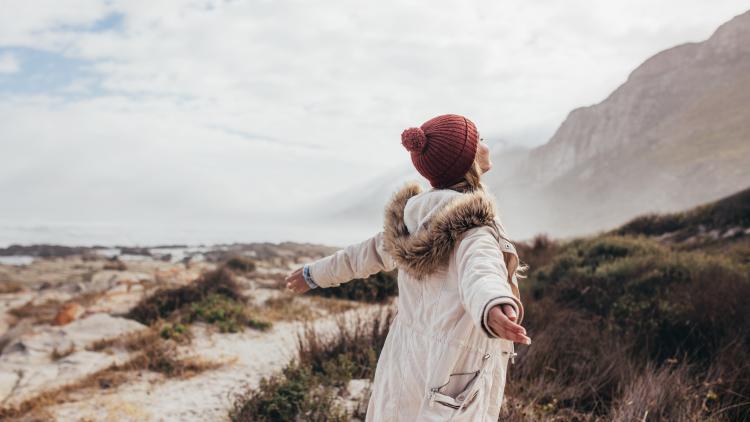 Fall is the best time of year! The crisp air, dark colors, and boots are just what we deserve. But, it gets tough to find cute outfits for all those extra layers you have in your closet when winter rolls around. It's more challenging when they're not very warm anymore or at least don't look that way on their own.
Layers are a must for winter, so don't ditch your trendy jackets! If that doesn't work, try adding an extra layer or two. It might feel like paradise after being bundled up all day long outside in freezing temperatures. But what's even more critical is figuring out how many different outfits it takes to look polished and put together, no matter where life sends us.
If there's one piece of advice to give every woman looking towards this season with anticipation (especially those who live somewhere cold), it's stick to the simple math. Layering tips + style inspiration = victory achieved.
The Main Ways to Show Winter Style
We all remember when our mothers used to coat us in layers and layers before leaving for the day, but maybe she was on point. It seems like people are layering up this winter season more than ever. It's either a simple trick of wearing multiple t-shirts or using them as decoration throughout their outfits.
A black outfit is always in style, but if you want to make it pop a little more, consider a nice pair of dark blue jeans. Lace-up brown boots will also help complete the casual yet sophisticated look for any occasion!
So many people are wearing coats in the fall, but it's essential to know that not all of them will be suitable a few months later. According to fashion trends for this year and next- skip the fluffy down ones if your goal is staying warm while still looking good! Instead, go with something like a puff jacket or even just an old favorite pea coat - you won't regret it once these cold days start biting again.
The Small Winter Accessories for You
There is a wide variety of infinity scarves that will keep you cozy and warm this winter. One such option? The delicate plaid design, which can be worn as an accessory for any casual outfit!
What's the perfect way to keep your ears warm this winter? Bluetooth earmuffs are the answer. Now you can enjoy music without worrying about whether or not you'll be warm enough!
Wearing cashmere fingerless gloves is like having an instant rescue from the cold. The playful design will look good paired no matter what outfit you put together. Cold-weather accessories can be fun and functional, too! Moccasins will keep your toes warm on those mornings when the floors of your house feel like an ice block. Plus, they're perfect for picking up that paper that's been sitting by the door all winter long.
The Best Brands
Wintertime is the perfect time to cozy up in your favorite jacket. From heavy winter coats, lightweight vests, or mock turtlenecks. There are so many ways you can style them. There's several brands which make great stuff. This is only a small number of brands, compared to the many making great winter apparel:
The North Face - The name suggests they make warm clothes. So if you're more of a winter-type girl, this is an excellent choice for your wardrobe needs! The materials are light and breathable, so they work great in those cold months.
L.L. Bean - If you want to make a statement in your outfit, L.L Bean is perfect for those who enjoy wool coats and quality rich materials. Of course, in the wintertime, some people may dress up more formally than others. Still, if that doesn't suit what you have going on, then there's always this option where it can be an accessory instead!