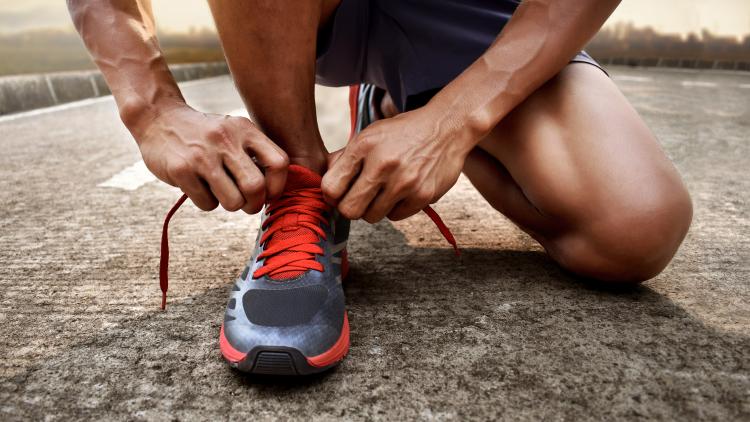 Running is an excellent type of exercise to help strengthen your leg and hip muscles. It also improves your cardiovascular and respiratory health. However, it is also easy to get injured while you run, which is why you need the best running shoes. Whether a beginner or a professional runner, running short or long distances on whatever terrain, running shoes are an essential thing to consider. While good-looking shoes are nice, they should be function-able and long-lasting.
Running shoes determine how well you run, how far you can run, and also determine if you get leg and hip injuries. Light shoes will help you run faster and better, and those with good cushioning absorb the shock to prevent injury. Running shoes should also not be too big or too small to ensure that you remain comfortable throughout the run. They should also have a breathable material to prevent your legs from overheating during the run. For people looking for the best running shoes, some of the ones they should consider include the following.
1 - Saucony Kinvara 12
This shoe gives the runner an almost perfect and flawless running experience because of its lightweight and maneuverability. The FORMFIT upper-work and PWRRUN midsole work perfectly together to provide the runner with a snappy running experience.
The shoe has a roomy toe box but is not loose and has perfectly locked-in heels that don't feel restricted. It is responsive and feels breathable, which ensures that the runner remains comfortable throughout the whole run.
It is also responsive and breathable and gives the runner a sublime ground contact feel. It is perfect for beginners and professional runners who do tempo runs, fast running, and interval training.
2 - Nike Zoom X Invincible Run Flyknit
This running shoe is a perfect choice for runners who love extra cushioning and don't mind bulkiness. It is soft, stable, and bounces perfectly without the runner losing a lot of energy.
The Flyknit upper on the shoe follows the runner's foot contour perfectly, and it has a padded tongue and collar that cradle the ankle perfectly. It also has a wide landing platform and is super comfortable for runners regardless of the distance they run. Considering the size of the shoe, it is not too heavy. That makes it perfect for both beginners and professional runners.
3 - Brooks Hyperion Tempo
This shoe helps the runner minimize deviation from the ideal running stride, resulting in less fatigue and better energy return even after long distances. The shoe is light and responsive with a springy midsole which gives a supportive bounce. The DNA flash midsole is nitrogen-infused which helps in giving the runner a smooth transition from heel to toe and also reduces impact force.
The upper also has a superb fit that is not too loose or race-tight. The woven upper has slits at the front, which promotes airflow within the shoe, reducing swelling and improving comfort. This is a perfect shoe for mid-distance runs and training.
4 - Nike Air Zoom Pegasus 38
This shoe is perfect for tempo sessions, slow runs, long distances, short distances, and running on the treadmill. It comes with a fully gusseted tongue that securely locks the foot down, and its laces remain tight no matter how long or fast a person runs. It also has a superb fit for whatever foot type and size. This is a perfect shoe for runners who want to keep running during winter or wet months because it is designed to keep the feet warm and dry. It also has an extra grip on its sole plus a weatherized upper to protect you from splashes. It is also a durable shoe that will not show signs of tear for the first 500 miles a person runs. While it has a little more weight than some other shoes, it has a thick and soft cushion to help absorb all the shock and protect the runner from any injuries.
5 - Hoka One Mach 4
This shoe gives the runner a luxurious feel because of the ventilation holes and extra padding it comes with. Its Profly midsole feels springy and soft, which provides the runner with a firm toe-off and double cushioning. This shoe is versatile, making it perfect for tempo runs, long-distance runs, and hard training sessions. Despite the cushioning under the shoe is well done, it remains springy no matter how long the runner runs. Because of its lightweight and how perfectly it fits on foot, this shoe is perfect for beginners and professional runners.