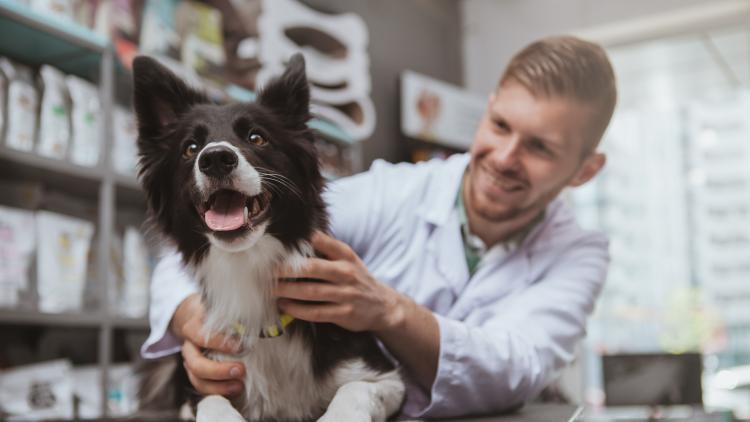 When you acquire a pet, you commit to providing care throughout its life. From puppy and kittenhood to old age, your pet is likely to need a variety of veterinary services. This always includes visits for ordinary care such as vaccinations and wellness exams, as well as for treatment of common injuries and illnesses. As time passes, your pet may require more intensive treatment for specific illnesses of aging. Regular veterinary care can help your pet live a longer, healthier and more active life. Your relationship with your veterinarian can make a significant difference in your pet's health and your ability to provide the best care for him or her. Here are a few tips to keep in mind when choosing a veterinarian for your pet.
Tips For Choosing A Good Vet
Choosing a veterinarian for your pet is a serious consideration. Your pet may have special veterinary needs. You may prefer to have a vet nearby in your neighborhood for easy access. You may have concerns about pricing. There are several good ways to choose a vet. A referral from a friend or neighbor can often answer many questions you have about care for your pet. The vet's website will provide additional information about services offered, pricing and sometimes may offer "specials" for lower cost services. Veterinarians in your area may offer a variety of services, including alternative veterinary medicine and specialized care such as physical therapy. Also be aware that some veterinarians may have additional training in veterinary specialties that may be important for your pet's needs. If you know your pet has skin problems, a veterinarians with training in veterinary dermatology would have the most experience with skin issues. If your pet seems to be having spine or joint problems, a veterinarian trained in veterinary orthopedics would be the best choice for your pet. You may have the need to board your pet periodically, and a veterinarian who offers this service may be the best option for you. Other vets offer bathing and grooming services, which can be a benefit if you have a busy schedule or physical limitations that prevent you from caring for your pet yourself. Each pet may require different types of services, so investigate what the veterinarian offers in advance to ensure your pet has all that he or she needs. Many pet owners are surprised to learn that different veterinarians have different philosophies about their practice. Some actively promote the full range of preventive services to their clients. Others are more relaxed and allow pet owners to determine how much of their services are needed. Some vets are very active about educating pet owners about pet health. If the cost of veterinary care is of concern to you, you should be able to discuss the matter freely with the vet. Some vets offer financing or other arrangements to defray costs of care.
Considering A Career As A Veterinarian
Being a veterinarian is a rich and satisfying job that encompasses a broad range of activities and skills. You will not only be involved in relieving suffering and improving the health of animals, you will engage with many types of people on a regular basis. Educating pet owners and informing them of new products and techniques to improve pet health are part of the daily tasks for vets. The veterinary field is constantly evolving, offering new challenges and new opportunities to learn. You will often collaborate with other veterinary professionals to find the best treatments and techniques. Your animal patients will always keep things lively and surprising, and rarely will you ever have a dull day. Your career as a veterinarian is sure to be a rewarding one.
Whether your pet only needs occasional veterinary services or more intensive care, it's important to have a good rapport with your veterinarian, in order to get the best care. If you take the time to learn about your vet's philosophy, services and costs, you will be able to move forward confidently with appropriate treatment whenever your pet needs care.