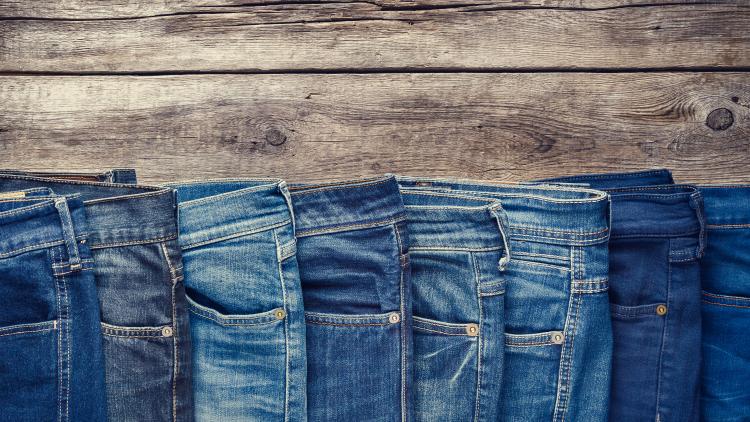 Jeans are one of the most popular articles of clothing ever produced. Since their inception, jeans have undergone some pretty dramatic changes. Originally made from stiff denim, they were initially created for miners and cowboys in the late 1800s. When Levi Strauss invented them in 1873, he thought that only miners would wear his new pants. They soon became adopted by just about everyone from fashion-conscious celebrities to everyday people looking for more comfortable pants to replace their stiff wool pants.
Today, jeans are made from a variety of fabrics including cotton, polyester, spandex, hemp, denim and leather. With different styles such as skinny, bootcut or wide leg jeans, they suit virtually everybody's shape. They're versatile, comfortable, and they fit in with pretty much every look you could want. Over the years, designers and brands have managed to keep in step with the demand from all groups and budgets. Here are 5 of the most popular jeans dominating the market today.
1 - Levi's
Levi's is one of the most iconic fashion companies in the world and also one of the most affordable. Their jeans are known for their quality and longevity, and since Levi's has been producing jeans for nearly 150 years, it's one of the oldest brands still in existence and maintaining dominance in the market. They've also managed to keep up with trends like skinny jeans, mom jeans and wide-legged jeans throughout time while staying true to their original mission statement: "to provide premium products that exemplify authenticity." This is shown through how they produce their jeans, which are made almost entirely out of 100 percent cotton denim, with just a little bit of polyester woven in for movement and comfort.
2 - Madewell
The Madewell brand is known for quality jeans that are reasonably priced. Many of their designs have been around since the 1950s and people still love them. It's easy to see why these premium jeans are so popular: they fit well, last a long time and look great on most body types. One of the reasons that Madewell has such a devoted following and maintains their dominance in the jeans market is that they keep things simple. Plus, they use high-quality denim offered in popular shades like slate, plum and traditional blue. Their jeans, once only offered in one style, have kept up with the changing market by matching popular jean styles. Their mom jeans are particularly popular among all age groups.
3 - Everlane
Everlane is a relatively new brand that has gained a lot of traction in the last few years. It's a direct-to-consumer fashion company that specializes in high quality jeans at an affordable price. Made from premium quality Japanese denim in all the latest styles with an array of color choices, they are popular among all age groups. Everlane jeans also place an emphasis on being environmentally conscious and transparent about their production practices which contributes to their dominance in the jeans market.
4 - Reformation
Reformation is another jeans brand that uses sustainable materials and practices to create fashionable items at a reasonable price. The Reformation philosophy is to make timeless classics that women will love forever. They work with the best designers and use the most comfortable, durable and responsibly sourced materials available. Their styles include classic looks that appeal to more conservative consumers looking for business attire, but also incorporate whimsical prints and embroidered embellishments, such as dice and strawberries, for anyone who wants to express their own personal style.
5 - Good American
Good American is one of the most popular jeans brands among celebrities. It's also one of the fastest growing denim brands in the US and dominates the market with mid-range prices, in part due to their collaboration with Kylie Jenner. When they introduced their branded Good Legs jeans, which are high-rise jeans that show off your legs, the company's popularity skyrocketed. These jeans have appealed to young and older adults alike because of their ability to flatter just about any shape or size. They've managed to perfect their high-waisted jeans by eliminating the annoying waistband gap that is usually found in the high-waist style.