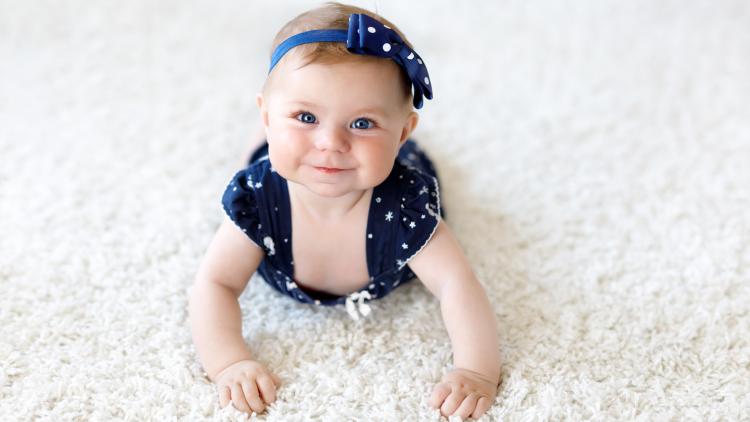 It's no secret that shopping for baby clothes can be quite challenging, especially for first-time parents. Baby clothes come in different sizes and shapes, each with a variety of little decorations. Parents need different types of clothes for their babies. There are clothes for various occasions, which will be an essential factor to keep in mind when shopping for baby clothes.
Babies grow fast, and they can outgrow bodysuits in a couple of months. It is not a good idea to bulk shop for baby clothes during the last trimester. Most parents make the mistake of ordering baby clothes based on his/her age. Weight is the best measure when shopping for baby clothing. Parents gain more experience shopping for baby clothing as they grow. More on what style fits the baby's character will come into play after the baby is born.
How Much Baby Clothing Do You Need?
Determining the right number of onesies or infant gowns can be tricky. Everyone will have their opinion about it, but it's best to keep in mind that there isn't a one size that fits all answer. How much baby clothing is needed revolves around how frequently you plan to do your laundry.
Keep in mind that babies won't mind soiling their clothes a few seconds after a new change. So, it is always a good idea to have extra pieces at hand for a change. It is still a good idea to keep the clothing well-organized. Arrange the clothes well and eliminate the ones the baby has outgrown. Simple organization skills will give a clear picture of whether new clothes are needed or not. Take a look at this baby clothing list to guide what will be needed to get started.
Six bodysuits
Five pairs of pants.
Four pajamas.
Two beanies
Five pairs of socks.
Two jackets
Choosing Baby Clothing
A couple of factors will come into play when selecting baby clothing. One thing is the weather. Aside from keeping the baby looking clean and smelling good, the clothes need to be comfortable. Don't buy too many winter coats during the summer based on anticipation. Consider the type of fabric when picking baby clothing. Keep in mind; babies have sensitive skin, so go for clothes made from smooth material such as cotton or soy-based fabrics.
Another factor to consider is size. Ensure the clothes fit right and leave a little room to move around, especially when buying onesies. Buying clothes that are too small will make the baby feel trapped and uncomfortable. Avoid clothes with too many bows or buttons as they pose a safety risk to the baby.
Make sure that the clothes are easy to wash. Check the tag to see if the clothing is machine washable. Cotton clothing is the perfect fit as they offer comfort, is durable, and easy to wash. Think ahead when shopping for clothes; some babies will outgrow newborn clothes after a month. There is no problem buying clothes that are a little bigger as the baby can grow into them.
Hand Me Down Clothing
Most baby clothes are ideal for reuse and can help save a few dollars that could have been spent on new clothing. Here are some tips to follow when you receive hand-me-downs:
Sort the Clothes - Sorting the clothes will help you arrange them in terms of size. There is no need to keep clothes that are too small. Check if the clothes have any stains or anything that can harm the baby, such as buttons. Besides, ensure that the style matches the baby. If it isn't pleasing to the eye, then probably the young boy or girl won't like it.
Clean and Iron - Most clothes that have been passed down will probably have some dust or even moldy smell on them. Clean them up thoroughly before arranging them in the baby's closet.
Fold and Store - Keeping the clothes well folded and arranged will is very important, especially if the clothes are too many. Nothing is as disappointing as buying a cute little outfit a week later only to come across a similar one a couple of weeks later in your hand-me-down pile.